Wedding video in Spain. Videographer in Spain
If you are looking for a quality video shooting for your wedding day in Spain, you have come to the right place.
My name is Igor and I'm a professional videographer and film maker. My company Artvision specialises in making memorable wedding videos among other things.
I have been living in Spain since the year 2000 and working in video production since 2006. I am very passionate about my work. I especially enjoy the process of wedding film creation because the wedding days are those special moments in out life filled with love and joy.
Based on my years of experience in the wedding video business I know the importance of every romantic moment of this day.
Why do my clients choose me?
You can choose 1,2 or 3 cameras for the shooting.
Sound quality. I record a clean sound from DJ's line-out.
Speeches and interviews can be recorded with a lavalier microphone. It ensures a high quality sound throughout the entire wedding film.
Electronic stabilisation system that helps to achieve a beautiful stabilised picture in motion.
Set of different lenses for cameras that can create a movie-like effect.
Usage of a motorised slider gives an interesting picture in motion. I use it mostly for interior shootings and for beautiful macro footages.
Over 15 years of experience in shooting weddings of different nationalities gives me a unique experience in different situations.
Posibility for 4K video.
Davinci Resolve used for editing, that gives posibility to wokr with actual color spaces.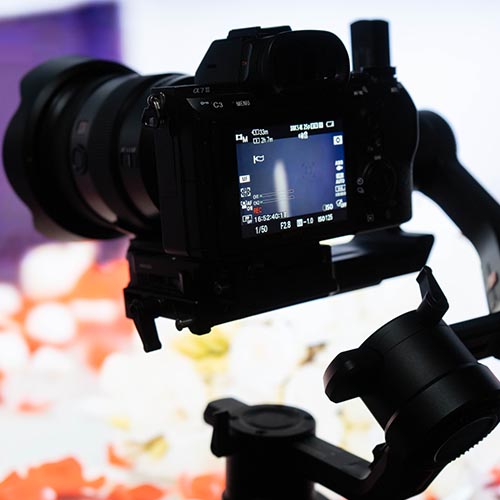 If you want to contract our services, I will be glad to arrange a personal meeting with you to discuss all the details of your wedding day. This is the most efficient way to ensure successful work and optimal result both during the filming and the editing processes.
The length of the film will depend on the events and the time of the shooting of your wedding day. The basic price for a video shooting includes 8-9 hours of work. For those of you who need more time you can pay per each extra hour.
Good sound is one of the most important components of a wedding video. We make great efforts to ensure that the recording of the sound is as clean as possible.
When we make a planing of the wedding day we will highly appreciate all the information from you about when and where the important speeches will take place (i.e. during the ceremony, on the dancing floor, in the dining area). This way we can prepare the necessary equipment that adapts best to each of these surroundings and gives us the optimal sound in your wedding film.
Light. The same as with the sound we need to choose the right equipment for each location of your wedding day. So we will ask you to show us all the locations before the filming day. In case of insufficient lighting we can provide our lighting equipment.
Microphones. If you want someone to speak in the wedding video, we will need a connection to the main mixing desk, or a possibility to instal a lavalier microphone on person who will speak.
Artvision is located in Torrevieja. However we are pleased to work in other areas such as Alicante, Murcia, Valencia, Benidorm, Altea, Moraira, Calpe etc. Please take note that we add transportation costs to all the locations that are up to 75km from Torrevieja. To all the other areas of Spain and Europe we also add accommodation costs.
Call me right now -

630 975 231

!